The Move With Balance®: Healthy Aging Activities for Brain and Body book is the centerpiece of our program. Includes access to 60+ online videos.
Book Awards | Reviews | Buy
How will you use Move With Balance®? As an Individual, a Professional or Family Caregiver, or a Group Leader?
Purchase our award winning book and online media training tools. Purchase and download our new training videos and music that enhance our program.
The video to the left is a complete webinar of Move With Balance® with Music, including Dr Lorrin Pang from the Hawaii Department of Health discussing his evidence-based evaluation, and Kristin Mills, also for the DOH, discussing her current evaluations.  The video on the right is a shortened version without the program awards and less evaluation information.
.
Our Mission
Our mission is to enhance the lives of all older adults by pairing active seniors with frail elders in loving intergenerational relationships. We meet this challenge by offering learning opportunities that include integrated movements, original music, vision training, focusing and balance exercises in our goal of preventing injuries from falls and enhancing cognitive skills.
About our Program
Move With Balance®, is an award-winning program that will improve your well- being and the well-being of the elders you serve. When we do Move With Balance® exercises, we soon realize that we need not LEARN balance – because our bodies are equipped with optical, vestibular, proprioceptive, and other balancing systems that evolved in our ancestors over the course of millennia. The benefits of this primal, rigorous training have been genetically retained by our bodies. We just use, activate, and challenge it.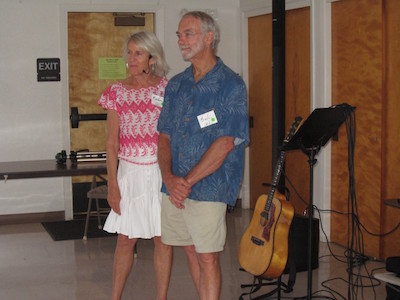 Independent Evaluations
Move With Balance® has an evidence-based study published in the Hawaii Journal of Medicine and Public Health regarding seniors and fall prevention. Independent evaluations have also been conducted, looking at the benefits our program. Read More
Efficacy of the Move With Balance program to prevent falls