Experience your elder years with health and vitality
Learn how our exercises will help you improve your balance, enhance your brain function and grow your emotional and physical well-being one small step at a time.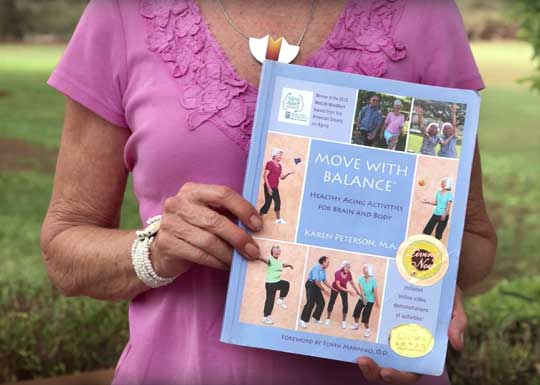 Get started now
Our national award winning book is the cornerstone of learning how to move with balance. The book's easy-to-follow exercises are scientically proven to help increase coordination, sharpen cognitive skills, improve vision, and enhance self-confidence.
Over 100 brightly illustrated pages
Dozens of movements that anyone can do
Includes over 60 exercise demonstration videos
Available for download and in print
Enjoy some of our other short videos with original music.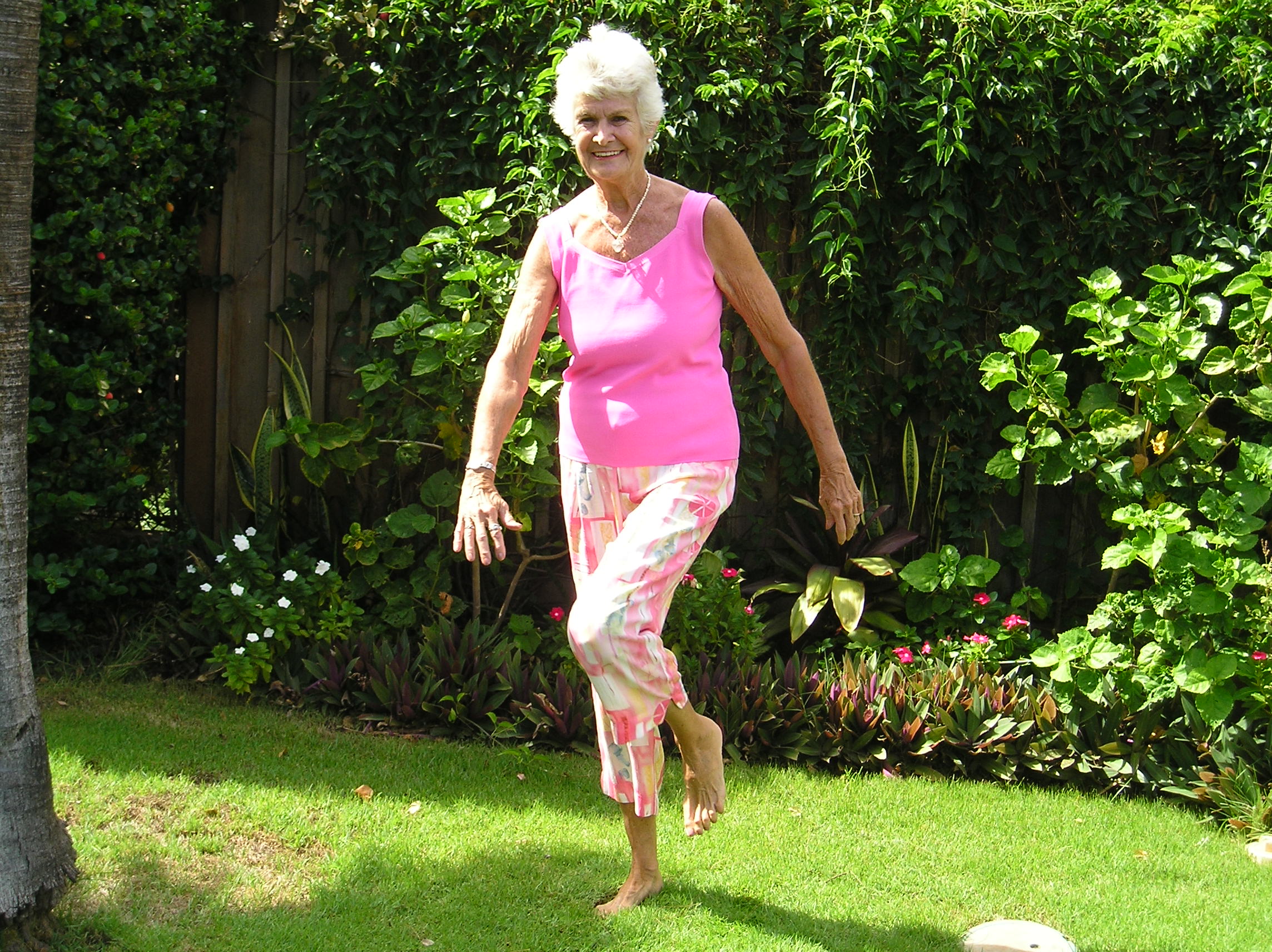 For seniors who are mobile and independent, learning the exercises on your own is easy and convenient.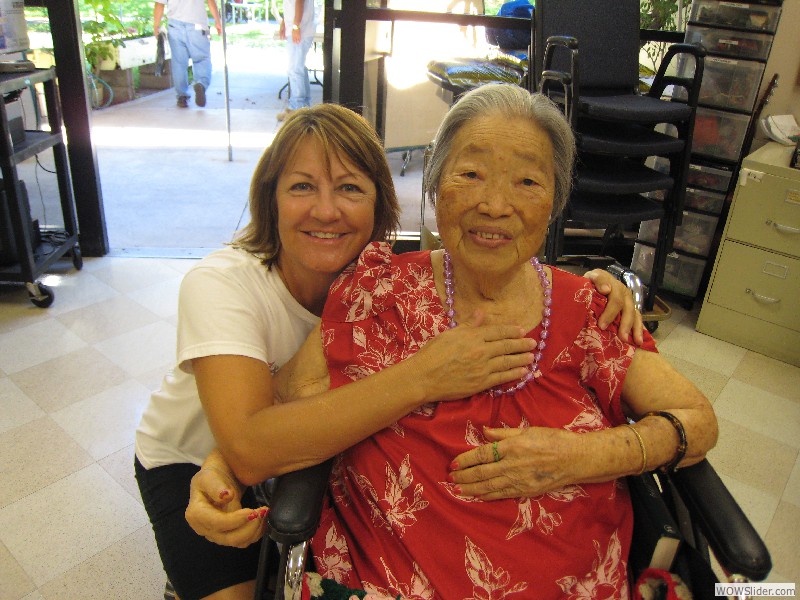 Study our special curriculum designed for professional and family caregivers who work one-on-one with elders.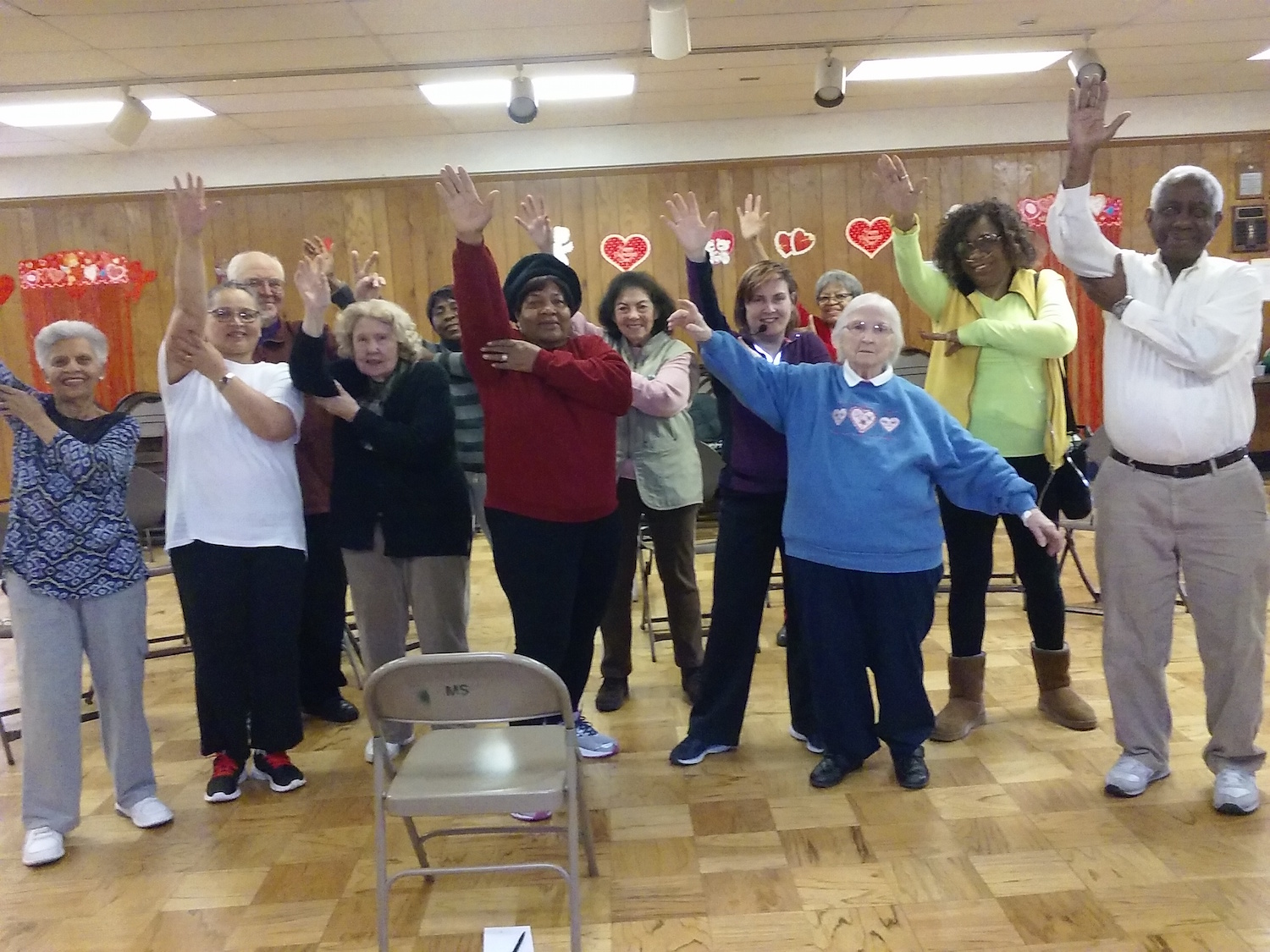 For state departments and health organizations who would like to set up a group program in their area.
There are many ways you can learn, volunteer and support elders in your community. Discover how to get involved.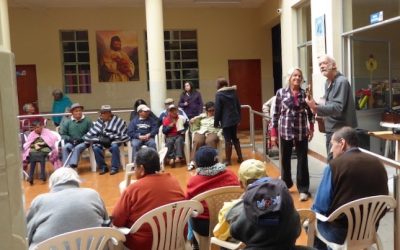 I am used to doing Move With Balance® in Hawaii, used to teaching elders in Hawaii and did for 23 years. Hawaii is where I actually created Move With Balance® working on a daily basis with so many different elders in so many different settings. I had to learn to adapt...
"Move With Balance is a unique and therapeutic approach to integration of the motor, sensory, and vestibular systems of the brain. The program understands the positive outcomes of caring for our cognitive, motor, and spiritual selves which is particularly beneficial to older adults."
Paul Nussbaum, Ph.D., ABPP
Help us improve the lives of our elders
Your support will help us reach more senior citizens and support families in need in their own communities.